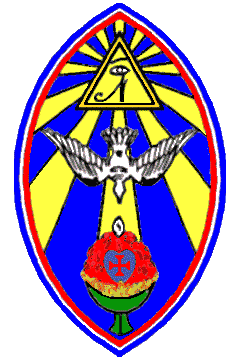 THE DEGREES OF WORK AND THE INITIATION
The objective of Society OTO is to transmit a transforming initiation, for which it uses the Operative Rite of Memphis-Misraïm and its degrees.
The member of SOTO must work of individual form all the degrees, since the degrees and the lessons are perfectly comprehensible and the true initiation is a question of one same one. The degrees are a simple symbolic map by which he must progress with his effort.
Following this line of argumentation, it is possible to add that SOTO does not make any type of forced work in lodge or temple, since considers that the authentic initiation is individual, a concept of the own Aleister Crowley that applied to its self initiation in that his successor Karl Germer assumed when recognizing in letter dated in 20 of September of 1957 Marcelo Ramos Motta.
SOTO, however, yes offers the possibility to its members of making a shared ritualistic work, in case they wish it.
THE DEGREES AND THE MATERIAL THAT IS GIVEN TO THE MEMBERS
Since there are saying, all the structure of our SOTO is based on the Operative Rite of Memphis-Misraïm of 10 degrees.
With each degree of the Operative Rite of Memphis-Misraïm of Society OTO, in addition, the member of SOTO receives ranks of two internal orders, the Golden Dawn and the Ecclesia Gnóstica, and the degrees, the rituals and the lessons of the Old and Primitive Rite of Memphis-Misraïm. The following table expresses the explained thing.
OPERATIVE RITE OF MEMPHIS-MISRAÏM OF SOCIETY OTO:
THE DEGREES AND THE MATERIAL THAT IS GIVEN TO THE MEMBERS
DEGREES OPERATIVE RITE OF MEMPHIS-MISRAÏM, GOLDEN DAWN, ECCLESIA GNÓSTICA OLD AND PRIMITIVE RITE OF MEMPHIS-MISRAÏM
Degree 1º Probationer Iº Neophyte
Degree 2º Minerval IIº Dominus Liminis
Degree 3º Magician Smaller and Greater IIIº
Degree 4º Royal Arch IVº Adeptus
Apprentice 1º, Companion 2º,
Teacher 3º,
Royal Arch 13º
Degrees
5º, 6º, 7º
(they are given together) Sovereign Prince of the Rosacruz Vº,
Horseman Kadosh VIº,
Great sovereign
Chief inspector VIIº Magister Templi
Sovereign Prince of the Rosacruz 18º,
Kadosh horseman 30º,
Great sovereign
Chief inspector 33º
Degree 8º Illuminated inspector
Great Consagrador VIIIº Magus
Great Consagrador 66º
Degree 9º
Illuminated priest
Great Conservative IXº Ipsissimus Degrees of the Ecclesia Gnóstica Sublimate Teacher of
Great Work 90º (Misraïm) and
Great Conservative 95º (Memphis)
Degree 10º Rex Summus Sanctissimus Xº
At this level, the grades listed below are only administrative
Shemsu Hor (XIº)
Rex Sacrorum / Kuningaz S.:O.:T.:O.: (XIIº)